Movie News
Case Launched Against Aishwarya Dutta
Updated on : 08 April 2016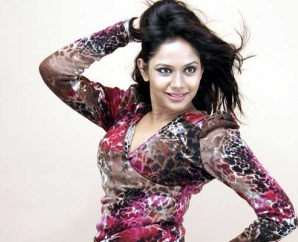 'Tamizhuku Enn Onrai Aluthavum', 'Paayum Puli' fame Aishwarya Dutta is currently acting in the movie 'Marainthirunthu Paarkum Marmam Enna'. Dhruva does male lead role and Rakesh crafts this project. This movie is produced by Mathiazhagan and PG Muthaiah together as a joint venture.



The shooting for this movie was planned at a resort in ECR. All technicians, Junior artists and lead actors came to spot except Aishwarya Dutta. When they tried to contact her, she has confessed that she is in another shooting spot. Now the producer has complained against Aishwarya Dutta in Producers council.



He said that he faced 3 lakhs losses as he needs to pay all technicians, junior artists and rent for resort even though shooting never happened. But Aishwarya Dutta's manager said, the call sheet dates were not used properly and the salary was also not paid in full.


Latest News